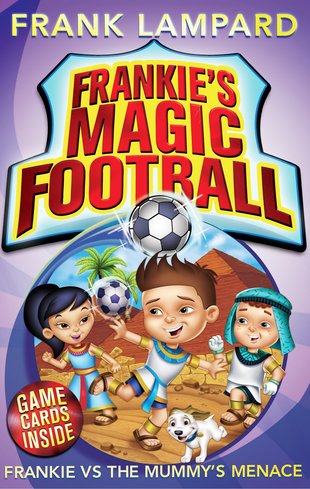 Look inside
Frankie's Magic Football #4: Frankie vs the Mummy's Menace
When is a footie game life or death? When it's vs scary mummies in Ancient Egypt. New from soccer legend Frank Lampard's cool series of great reads for small footie fans like YOU. Frankie's time-travelling football has led his team into some truly historic games. But this is the first time they've faced angry Egyptian mummies. Ulp. Bandages are just the weirdest footie strip! Chuckles, scares, amazing football and FREE game cards. Fantasy league reading.
#rr-year3
Fun Stuff
Activities
Can you find the words from Frankie vs the Pirate Pillagers?

Colour this picture of best friends Frankie, Louise, Charlie and Max.

Help Frankie and his friends through the maze to find the magic football.
Who's reading this?