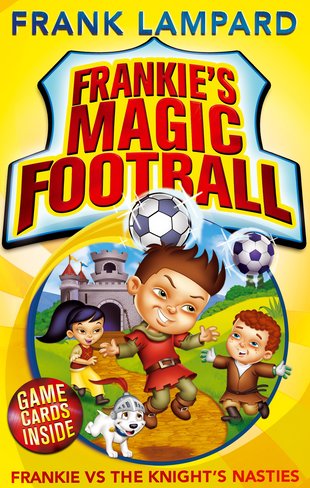 Look inside
Frankie's Magic Football #5: Frankie vs the Knight's Nasties
Or: footie vs bullies. Guess who wins? More cool thrills from Frank Lampard's football series, plus free game cards. Want to play? We do! There's nothing better than a great game of ball. But Frankie's magic football sends you back in time. Now you can play against loads of truly historic teams. This time, Frankie and his friends have shot back to the medieval age. Castles, jousts, feasts: it's pretty cool. There's only one problem: they're going to have to beat some really nasty knights to get back home. You've never seen such foul play!
Fun Stuff
Activities
Can you find the words from Frankie vs the Pirate Pillagers?

Colour this picture of best friends Frankie, Louise, Charlie and Max.

Help Frankie and his friends through the maze to find the magic football.
Who's reading this?