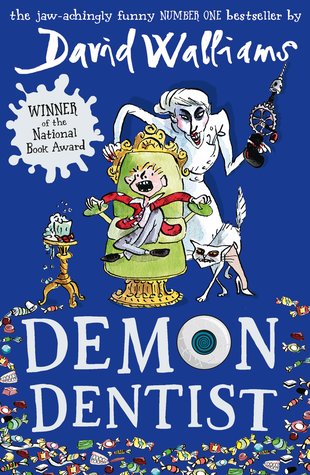 Look inside
Demon Dentist
The laughs are now in paperback. Great if you're saving pennies. There's just one snag: to laugh out loud you have to open wide… Beware. This is a horror story. About Alfie, a boy with rotten teeth. And a villain who is collecting teeth, for who knows what dark purpose… Evil has come to the town. It strikes in the dead of night. Children put a tooth under their pillow so the tooth fairy will leave a coin. But in the morning they wake up to find terrible things instead. Live spiders. Hundreds of earwigs creeping and crawling. Or worse. Much worse. But who or what is behind it? And (the really creepy bit): why do they want all those teeth?
#reading-lists-9
#top100-092016
#top100-ages9to11
#halloween-1016
#top-100-201718-primary
#top-100-201718-911
#top100age9to11
#top100-all
#top100-all1718
#top100age7to11
#top100-reading-collections
#sum-18-ie
Who's reading this?
We want to read this book