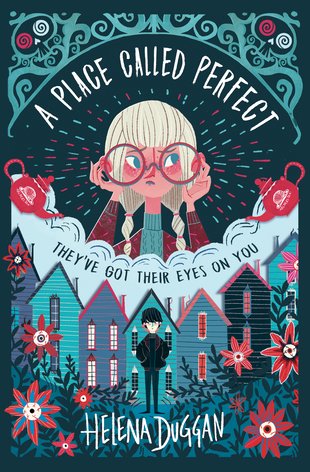 Look inside
A Place Called Perfect #1: A Place Called Perfect
Not perfect? Phew! Breathe a sigh of relief – it might just save your life. Violet has just moved to Perfect. The clue is in the name. It's the perfect town. The folk are perfectly behaved. The lawns are mowed perfectly. Violet hates it. Who wants to be neat and tidy all the time? How can anyone have fun in such a dull, nit-picky place? But that's just the start of the weirdness. What's up with the freaky glasses you have to wear to stop yourself going blind? Why does Violet keep hearing voices? And why do people keep vanishing? Is she the only one who finds Perfect creepy somehow?
A brilliantly spooky and creepy read for fans of Coraline
Shortlisted for the Waterstones Children's Book Prize
The debut novel from graphic designer Helena Duggan
Wonderfully disturbing – full of wit, scares and invention
"Dark and disturbing … A tense page-turner that had me glued to the page." Mad House Family Reviews
#summer-18
#sum-18
Who's reading this?
We want to read this book