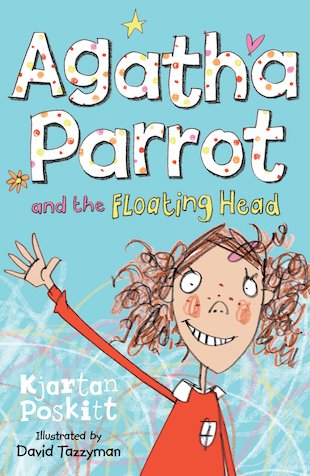 Look inside
Agatha Parrot and the Floating Head
Nothing is ever normal at Odd Street School, where loud-mouthed Agatha goes. There's mad Ivy, who always jumps down stairs four at a time – WAHOO! – and Martha, who is big and jolly and can sort out boys. Most of the teachers are weird, but the freakiest is Miss Barking, who wears safety goggles and gloves just to use the pencil sharpener. So what will happen when Miss Barking tries to chop off Martha's head with a cardboard axe – and her head floats off and explodes? Meet cheeky Agatha and her crazy classmates in this nutty new series, written by the author of Murderous Maths and illustrated by the Mr Gum artist!
"Agatha Parrot is the most exciting new character I've seen since Mr Gum." Leah Thaxton, Senior Publisher at Egmont
"A funny, ridiculous romp of a story!" Bookbag
Who's reading this?
We want to read this book