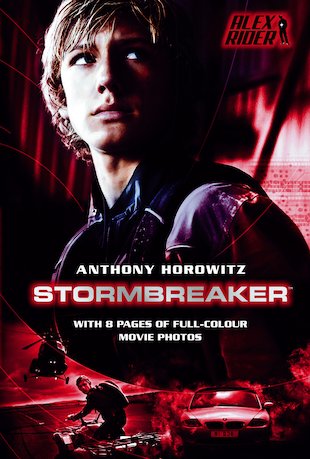 Look inside
Alex Rider: Stormbreaker
When the doorbell rings at three in the morning, it's never good news.
After his guardian dies in suspicious circumstances, fourteen-year-old Alex Rider finds his world turned upside down. Forcibly recruited into MI6 as its youngest ever spy, he is made to do gruelling SAS training exercises. Then, armed with a special set of secret gadgets, he's sent off to Cornwall to face his first adversary – Middle-Eastern multi-billionaire Herod Sayle, and his space-age Stormbreaker computer. The Stormbreaker computer is about to be given free to every school in the country, but there's more to the gift than meets the eye. Because Stormbreaker holds a terribly sinister surprise…
In Herod Sayle's den, surrounded by enemies, Alex is in mortal danger. What if his first mission turns out to be his last? And with Armageddon on the horizon, can Alex resist his destiny? This movie edition of the storming bestseller includes eight pages of film photos.