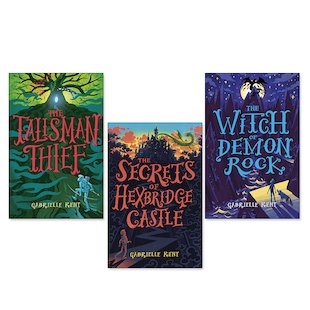 Look inside
Alfie Bloom Pack x 3
Top of your 'what to read next' list if you love Charlie Bone and Harry Potter. A boy, an eerie castle and a world of magical secrets! Alfie Bloom is just an ordinary kid like you. (Rather like Harry Potter once believed he was.) Until he's summoned by Caspian Bone: a raven-like lawyer. It seems that Alfie has inherited a castle. Not just any cool spooky castle. One full of ancient magic! Problem: evil forces want to steal its power. Can Alfie save the whole of England from a terrible fate? And will he really get to ride on a flying, talking bearskin rug?
Storming fantasy by a top computer games designer
Perfect for fans of J.K. Rowling and Charlie Bone
Thrilling fun where ancient magic meets modern life
"Fantasy adventure at its very best" – The Book Zone
Who's reading this?
We want to read this book