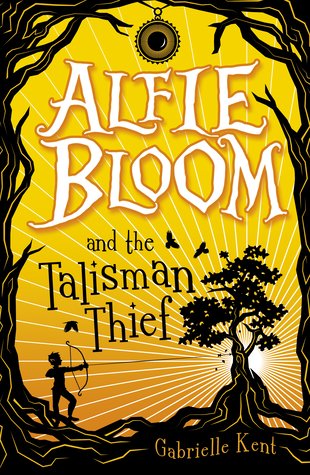 Look inside
Alfie Bloom #2: Alfie Bloom and the Talisman Thief
Fancy owning a fantasy castle that's brimful of ancient magic? Alfie Bloom really likes it too. His magic castle is the best thing since Hogwarts. But it's under attack! Fighting back won't be easy. Ashford the butler has been kidnapped. The castle is under siege – with Alfie and his friends trapped inside. (Better in than out, though.) Can Alfie defend his inheritance? Can he save the whole of England from a terrible fate? And will he get another ride on his flying bearskin rug? Only this book will tell!
Play the Alfie Bloom game now at http://www5.scholastic.co.uk/static/scb/alfie-bloom/game/AlfieRC1.html
Storming fantasy by a top computer games designer
Perfect for fans of J.K. Rowling and Charlie Bone
Thrilling fun where ancient magic meets modern life
"Fantasy adventure at its very best" – Book Zone 4 Boys
#sci-fi-fantasy
#magicreads-230616
#bookadventure2016-9to11
#anotherworld-2016
#bookadventurers-010716
Fun Stuff
Activities
Extract from Alfie Bloom and the Talisman Thief by Gabrielle Kent
Who's reading this?
We want to read this book