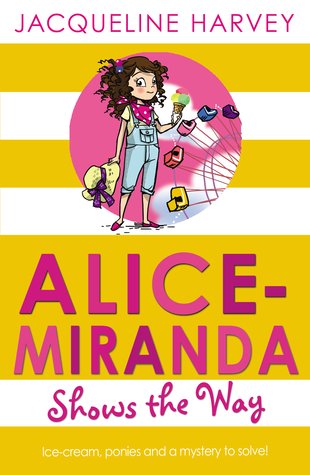 Look inside
Alice-Miranda Shows the Way
Meet Alice-Miranda: rich, funny, glamorous and solving a racecourse mystery. How jealous are we? But the thing is, it's hard to truly envy her, because we like her far too much! Now it's Alice-Miranda's birthday – and rather niftily, it falls on the day of the big village show. The highlight will be a horse race starring a prize racehorse, Rockstar. Perfect! But when a pony is stolen, the race is put in jeopardy. Alice-Miranda must find the lost pony, save the race and eat some cake!
Funny detective fiction with an endearing heroine
Think Enid Blyton for today – with a glamorous twist!
Set in a luxurious world of yachts and race meetings
"Packed with giggles and wild adventures" – Girl Power
#strong-female-characters
#pick5-books-for-10