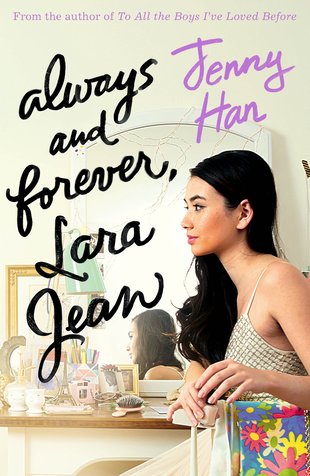 Look inside
Always and Forever, Lara Jean
The sweet/serious one! Think email can never have the romance of a letter? Then Lara Jean is your kind of friend. She's finally found love. But the ink's not yet dry on her story. Change is in store – and her heart and her head say two different things. (But what do her letters say…?) Lara Jean is having the best senior year ever. She's madly in love. Dad is getting remarried, and her sister Margot is coming home for the wedding. If only things could always stay like this! But if one thing in life is certain, it's change. Like it or not, Lara Jean has some big decisions to make. What does she want to do next? Where should she go to college? And will it mean leaving the boy she loves behind?
The third and final book in the To All the Boys I've Loved Before trilogy
Irresistible romantic fiction from one of YA's brightest stars
An honest, poignant look at the dilemmas of moving on and growing up
New York Times bestselling series loved by readers and reviewers
This book contains mature content.
#romance-sc17