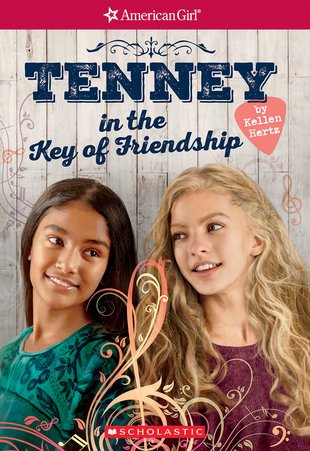 Look inside
American Girl: Tenney in the Key of Friendship
Tenney Grant is a musical star on the rise. She knows that music takes time and dedication. But so does being a good friend to her best buddy, Jaya. When a storm ravages the Bengali town where Jaya's cousin lives, the girls set up a fundraiser to rebuild the local school. Meanwhile, Tenney starts rehearsing with Logan: a talented young drummer. When the pair are booked to play at Nashville's City Music Festival, it's a dream come true for Tenney. Except – oh no! The gig has a diary clash with Jaya's fundraiser. Is music going to tear these best friends apart?
Inspiring fiction based on the American Girls doll line
Relatable story of dreams, friendship and everyday life
Strong heroine whom readers will aspire to and emulate
Sensitive look at what it takes to make a friendship
Who's reading this?
We want to read this book