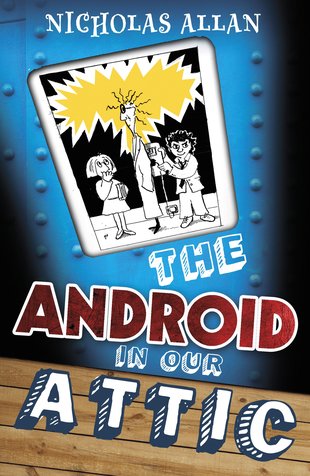 Look inside
Android in the Attic
What if you were in complete control of an adult android?
When Aunt Edna creates a no-nonsense nanny android to watch over Billy and Alfie, her plan is to make sure they never have any fun. But then Alfie figures out how to override the android's programming. Now nobody is watching them, and nothing can stop them eating all the Cheeki Choko Cherry Cakes they like! That is, until the real Aunt Edna is kidnapped. Who has done it – and how will they get their annoying aunt back? As they put the android into action to solve the mystery, hilarious chaos ensues…
A brilliantly anarchic novel from the bestselling picture book creator of The Queen's Knickers and Father Christmas Needs a Wee.