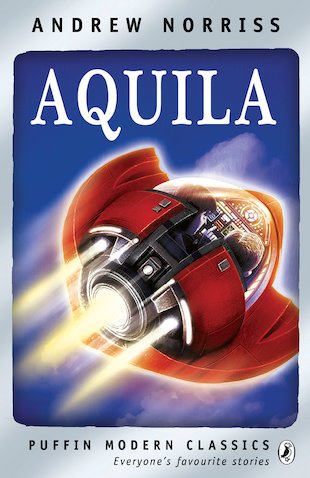 Look inside
Aquila
It's a spaceship from the past – but can it change the future? Bunking off school one day, Tom and Geoff make an amazing discovery – a strange vehicle that has lain hidden for centuries. They have no idea where it comes from or what it does. But when you sit in it these little coloured lights come on, and if you push one of the big blue ones – WHOOSH!! Aquila turns out to be a fantastic flying machine that can travel incredible distances and take the boys wherever they wish! It can even make them invisible – what a find! But what does it mean for their lives – and how will they keep it a secret? A brilliant modern classic which won the Whitbread Children's Book of the Year Award.
"A wonderful story… believable characters, bags of humour and deft plotting with a very satisfying twist" Telegraph
"Brilliant and inspirational. The plot was light and perfect" Whitbread Award Judging Panel
Who's reading this?
We want to read this book