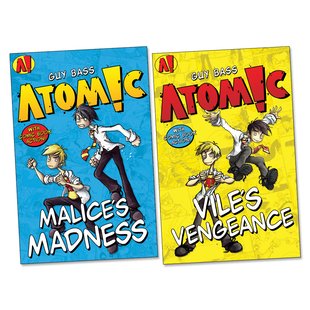 Look inside
Atomic! Pair
Ordinary? No thanks. If your dad is a superhero and your mum is a supervillain, there's one thing you'll never be: boringly normal. Jonny and Tommy Atomic come from a rather super family. Awesome! The not so super bit: they still have to go to school and tidy their room. And they're forbidden to use their own powers. (Boo.) So what's the actual super part? Well, finally the boys are about to face their first real mission. An epic battle between good and evil. There's just one problem: Dad's a mighty hero, but Mum's the totally evil supervillain. How will these kids decide which side they're on?
By the author of Stitch Head and Dinkin Dings
Guy Bass is a Blue Peter Book Award winner
Who's reading this?
We want to read this book