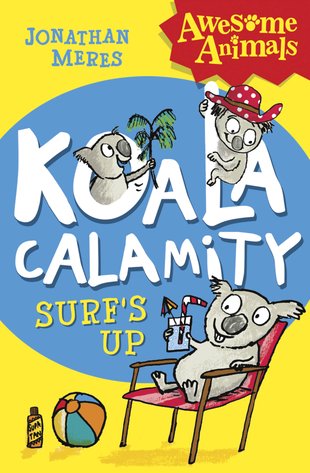 Look inside
Awesome Animals: Koala Calamity – Surf's Up!
The latest hilarious adventure in the Awesome Animals series!
Koala brothers Dude, Bro and Squirt love to chill out in the treetops – chewing their favourite eucalyptus leaves, soaking up the rays and doing… well… nothing. Their little sister Squeak is a different kettle of koalas altogether – she has so much energy that she gives the boys the slip and heads for the beach! Can Dude, Bro and Squirt find Squeak before the dingoes do? Will their little sister get lost at sea? Find out in this koala caper from Jonathan Meres, author of the brilliant World of Norm series.
Praise for Awesome Animals:
"Charming. Funny and exciting." The Daily Telegraph
"Witty and wonderful." The Liverpool Echo