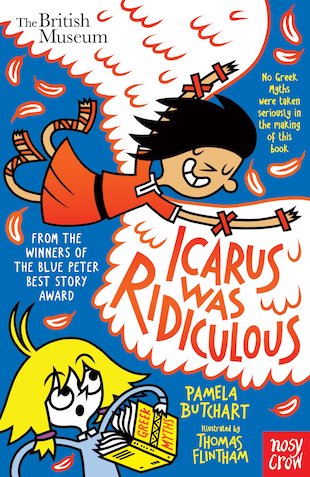 Look inside
Baby Aliens: Icarus Was Ridiculous
Greek myths get extra legendary when Izzy tells them HER way! If you've read Izzy's other books, you'll know her school is always being invaded. If it's not baby aliens, it's demonic dinner ladies. Or even vampire rats! So isn't it time Izzy retold the tale of the most cunning invasion EVER – the Greek story of the Trojan Horse? Actually, Izzy LOVES all Greek myths. She can't wait to tell you about Icarus, who was a TOTAL NUMPTY. Oh, and do you know how the Trojan Horse ended a brutal war? Well, if you don't, Izzy has the lowdown. Pull up a plinth and enjoy!
The dramatic Greek myths retold by Izzy and friends
Part of a bestselling, Blue Peter Award-winning series
By the brilliant author of Baby Aliens Got My Teacher
Hilarious pictures by top illustrator Thomas Flintham
Produced in collaboration with the British Museum
Who's reading this?
We want to read this book