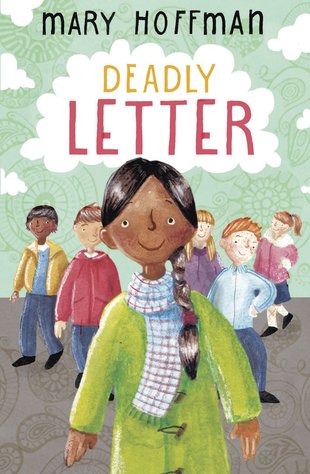 Look inside
Barrington Stoke 4u2read: Deadly Letter
Starting at a new school is tough. But starting at a new school in a whole new country is awful! Prity is already fed up. England is freezing and rainy – and the kids at her new school aren't exactly warm and friendly either. But Prity decides to give it another go and learn the rules for Deadly Letter. It's the most popular game in the playground. Maybe once she learns it, she'll finally fit in? This funny playground drama is great for any kid, but it has extra help for kids who find reading tough. Tell all your friends (especially the dyslexic ones) about it!
A witty quick read by the author of Amazing Grace
Great story with built-in support for dyslexic readers
Clear fonts on cream paper, plus lots of illustrations
From an acclaimed series of dyslexia-friendly books
Interest age 8-12. Reading age 7.
#10-for-10-17