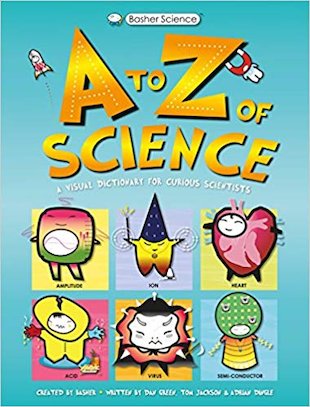 Look inside
Basher Science: A to Z of Science
A witty science dictionary by urban artist Simon Basher, giving all the essentials a radical new look. Science just got streetwise – and catchier than a Top 10 hit! Forget boring learning. It's time for manga learning: facts with a cool street art remix. That's right: now objects and concepts have their own quirky manga personalities, with graffiti-style artwork to match. Kicking off the action is Acid: mad, bad, smelly and dangerous to know. Wrapping things up is heroic Zinc: a trusty friend who protects and serves. And how about A to Z in one? Meet Absolute Zero, a rather chilly -273°C. How low can you go?
A unique science dictionary by urban artist Basher
Uses his bestselling blend of facts and street art
Presents objects/concepts as edgy manga characters
A brilliantly visual way to bring learning to life
Who's reading this?
We want to read this book