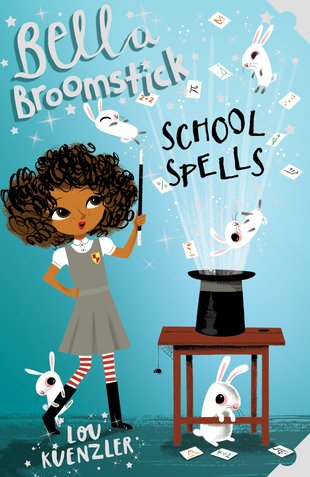 Look inside
Bella Broomstick #2: School Spells
Meet Bella: hopeless witch and super friend! She's banned from doing magic – but will she bend the rules to help a buddy…? Bella is a lovely girl: the nicest friend you could have. She's also the worst witch ever. She's such a menace with a wand that she's been banned from doing magic, and sent to live in Person World. (Who said 'punishment'? Bella loves it!) But now Bella has a problem. A school bully, Piers Seymour, is being horrid to Bella's friends. Would it be wrong to stop him with a little spell? Abracadabra! Oops – where did those cuddly bunnies come from?
Second in this funny series about little witch Bella
Charming story of friendship, magic and school life
By the author of Shrinking Violet and Princess DisGrace
Mid-length novel with plenty of adorable pictures
#magicreads-230616
#bookadventure2016-7to9
#bookadventure2016-9to11
#anotherworld-2016
#bookadventurers-010716
#halloween-1016
#halloween-2017
Who's reading this?
We want to read this book