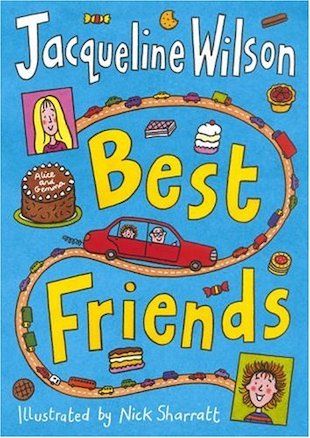 Look inside
Best Friends
Bad, bold Gemma and dainty Alice have been best friends forever, even though Gemma loves football and fighting, while Alice prefers party frocks and pretty things. Gemma is sure they share everything – until she finds out that Alice has something she's not sharing: a secret that will change their friendship forever.
Alice is moving house, all the way to Scotland. Maybe Gemma will never even see her again! Gemma is heartbroken. What if Alice finds a new best friend? Is there anything she can do to stop her going? And when two best friends want to be together, just how far will they go?
Fun Stuff
Activities
Colour in this picture of Ruby and Garnet.

You can use your craziest colours to complete this funky picture.