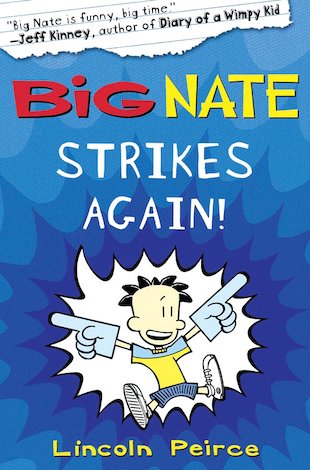 Look inside
Big Nate Strikes Again!
Big Nate is back – with bigger laughs than ever! He's set his heart on leading his sports team to victory! But it won't be easy. He's stuck with Gina, his all-time enemy and a really rubbish player. Worse yet, they have to work together on the special class project! Gina is at the top of Nate's list of THINGS I CAN'T STAND. Now is she about to stand in the way of his greatness? Will Nate win or lose – pass or fail? Or fall asleep in science and end up in detention again? Second in the super-funny series starring Big Nate, the character who inspired Diary of a Wimpy Kid!
"One of my cartooning heroes… Year in and year out, Big Nate is among the best comics on the funny page." Jeff Kinney, author of "Diary of a Wimpy Kid
Who's reading this?
We want to read this book