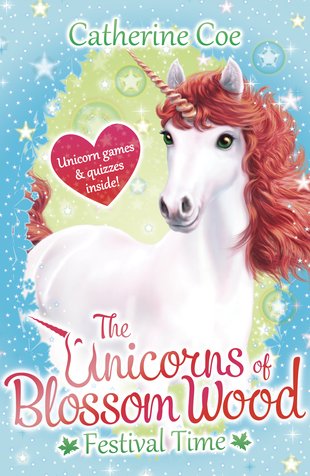 Look inside
Blossom Wood: The Unicorns of Blossom Wood - Festival Time
It's not Christmas without a unicorn – and this book has three of them. Bliss! A glorious tale of unicorns, festivals, magic… and sharing it all with the people you love! It's time for a magical festival in Echo Mountains. But – uh-oh! Where's Bunny? All the animals of Blossom Wood are hunting high and low. Nobody feels like celebrating without her. Where can Bunny be? Can the animals find her in time – with a bit of sparkly unicorn magic?
Inspiring tale about friendship and helping others
Meet three lucky girls who can turn into unicorns!
Great for fans of Secret Kingdom and Enid Blyton
Fantastic author who has written for Rainbow Magic
Who's reading this?
We want to read this book