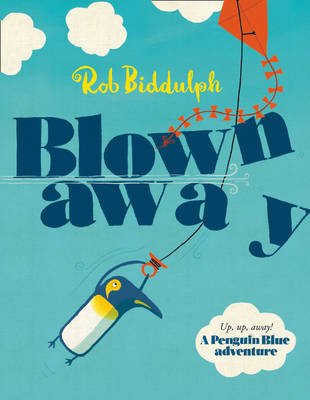 Look inside
Blown Away
Penguin Blue has a wonderful new kite. It's a windy day, and he can't wait to fly it! But then a gust of wind sweeps him and his friends away. Where will their maiden voyage take them? Join them on a glorious adventure full of good ideas, homesickness and the dangers of kites. Can you spot a penguin flying through the sky? It must be Penguin Blue and his brave buddies!
Winner of the Waterstones Children's Book Prize
Rob Biddulph is a double Greenaway Medal nominee
He used to be the art director of the Observer Magazine
His wonderful books include Odd Dog Out and

GRRRRR

!
#snowball-reading-list