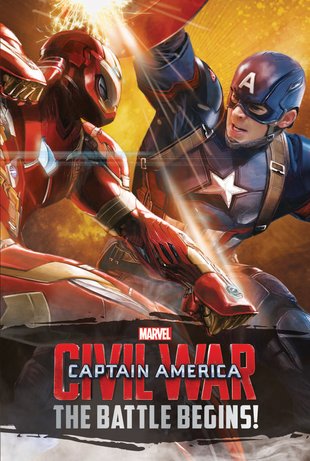 Look inside
Captain America: Civil War - Book of the Film
The Captain vs Iron Man: it's war! Hey – aren't they meant to keep the peace? First Batman and Superman fell out big time. Now it's Captain American vs Iron Man – a mighty clash of titans! So what's the problem? Captain America thinks the Avengers should be free agents. How can they get on with saving people if they have to follow a rulebook? But Iron Man knows what it's like to lose control. He thinks it's time for a superhero code of conduct. Freedom vs regulation: it's a big question. Soon their feud turns into a bitter war. Which side are the other Avengers on? And shouldn't our heroes be fighting villains – not each other?
The novel of the storming new Avengers film
Includes a colour photo insert from the movie
A gobsmacking showdown of mighty Marvel power
Have fun deciding which side you'd be on
Who's reading this?
We want to read this book