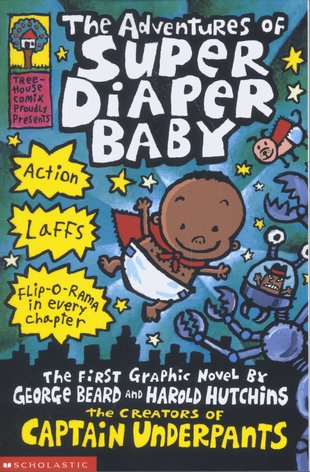 Look inside
Captain Underpants: The Adventures of Super Diaper Baby
Poo to baddies! This nipper in nappies is saving the world! Mini superhero Super Diaper Baby is faster than a speeding buggy and tougher than nappy rash. He can even leap tall buildings without making poopy stinkers. You've been warned! Don't mess with him! Yup: this nappy-clad newborn loves to fight crime and tackle evil baddies. He won't even get his diaper dirty. But can he save the planet from a truly poopy villain: a walking, talking, radioactive lump of you-know-what?
Hilarious stuff by the author of Captain Underpants
Packed with jokes, chuckles, doodles and flip-o-rama
A must for kids who love Dav Pilkey's cheeky humour
Captain Underpants has sold over 70 million copies
Fun Stuff
Who's reading this?
We want to read this book