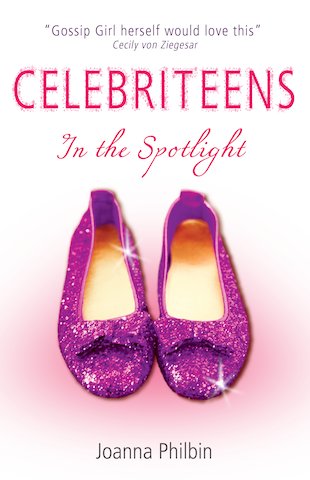 Look inside
Celebriteens #1: In the Spotlight
Move over Gossip Girl – Celebriteens are front page news! These girls didn't ask for fame. They were born with it! As the daughter of a supermodel, Lizzie is used to living in her mother's shadow. But when a photographer spots her unique style and look, Lizzie becomes the new "it" girl of the New York fashion scene. Cast into the spotlight, Lizzie discovers that fame isn't all it's cracked up to be. Luckily, her best friends are also the daughters of celebrities. They know just how to keep her grounded. But can they bring her back to earth before she loses her chance with the gorgeous new boy at school?
Expect glamour and glitz galore in this addictive series about fame and friendship in New York, written by the daughter of famous US talk-show host Regis Philbin.
"Ever wonder what it's really like to grow up in Manhattan with a famous mom or dad? Well, Joanna Philbin is going to tell you. Celebriteens is authentic and well-told. Gossip Girl herself would love this new series." Cecily von Ziegesar
"Reading Joanna Philbin's funny, witty, and poignant debut is like getting an insider's glimpse into the gilded world of those born to be famous." Alyson Noel
Who's reading this?
We want to read this book