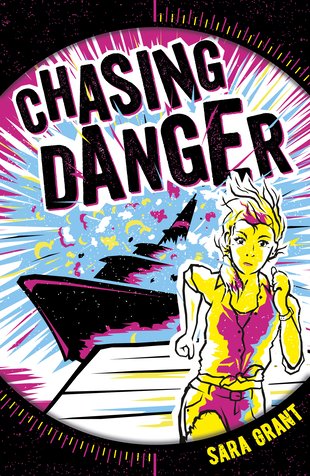 Look inside
Chasing Danger #1: Chasing Danger
Terror on the beach! There's no time to sunbathe if you want to stay alive! Chase Armstrong isn't looking for trouble. And if trouble has any sense, it won't look for her. She's basically Alex Rider in a pink bikini – totally kickass and ready to crush it! She's been raised in a fourteen-year bootcamp, Navy Dad style. She's so gung-ho and all-action that when she visits a tropical paradise, she yawns. (OK: that might be because she's staying with her gran in an old folks' resort.) But when pirates attack the island, Chase's training kicks in. Can she save the day – and make the bad guys cry?
Die Hard meets Alex Rider in a paradise beach resort
Thrilling adventure mission with a brave, bold heroine
Fantastic twist that'll keep you guessing to the end
By the acclaimed author of Half Lives and Dark Parties
#reader-reviews17
Who's reading this?
We want to read this book