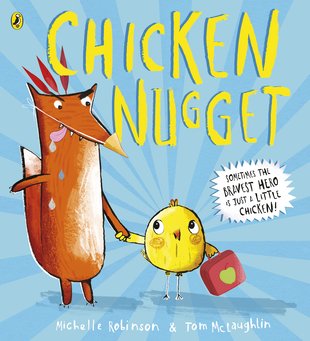 Look inside
Chicken Nugget
See that tiny little chick? That's Chicken Nugget. Way to cute to eat. Way too brave to get eaten! By the best-loved author of Goodnight Tractor, this cuddly story proves that being small doesn't matter if you're smart. Chicken Nugget is the littlest in his family. No one ever listens to him. But when his long-lost cousin Franz comes to stay, Nugget feels very worried. Franz is tall. He has red fur and a long bushy tail. He always looks hungry. There's something very fishy – or foxy – about this chicken. What should Nugget do?
Adorably funny picture book with a tiny, fluffy hero
Michelle Robinson is the author of the Goodnight series
Reassuring message that even small people have power
Very cute pictures by illustrator Tom McLaughlin
#pick5-books-for-10
Who's reading this?
We want to read this book