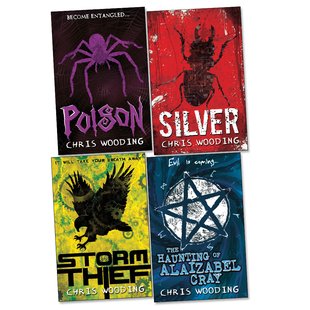 Look inside
Chris Wooding Pack x 4
Imagine a world scoured by chaotic storms that rearrange streets and turn children to glass. A bug that spreads a deadly silver virus, turning humans into killing machines. A walk through the crooked streets of an alternative London, prowled by unearthly beasts and a serial killer. There's even a venomous fairy tale world where evil looks just like beauty…. Cinematic, dark, tense: Chris Wooding's Gothic masterpieces redefine the scope of horror writing. Love Neil Gaiman or Tim Burton? Read these!
"Intelligent, atmospheric and spine-tingling… breathtakingly brilliant." Guardian
"Wooding's explosive visual imagination knows no bounds… Wooding has a macabre imagination of baroque proportions and it is a joy to see it at work." The Times
"Gothic sci-fi with all the compelling paranoia of a fever-based fantasy." Books for Keeps
Who's reading this?
We want to read this book