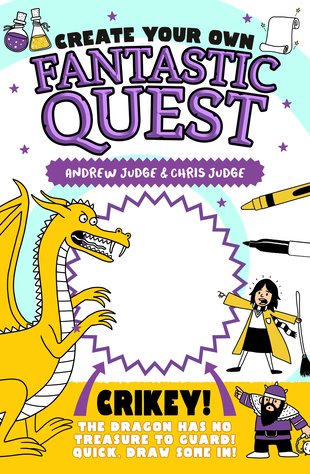 Look inside
Create Your Own #4: Create Your Own Fantastic Quest
Do you dream of being the hero of a fantasy quest? Don't just imagine it. Create one! This epic book lets you twist, fold and tear the pages to write your own magical adventure! Plus, you'll get to do lots of doodling too. Here's how it starts. It's Fay Doodle's first day at Creepie Boarding School. Surely there's magic here, just like in her favourite books? Well – if you think so too, add some into this story. Magical battles, wizarding wars and sizzling spells: you decide what happens next!
Help to create your own marvellously magical fantasy
Fold, tear and doodle: don't be scared to get hands-on
A fresh, creative take on the Decide Your Destiny genre
Chris Judge co-wrote the hilarious Danger is Everywhere
Who's reading this?
We want to read this book