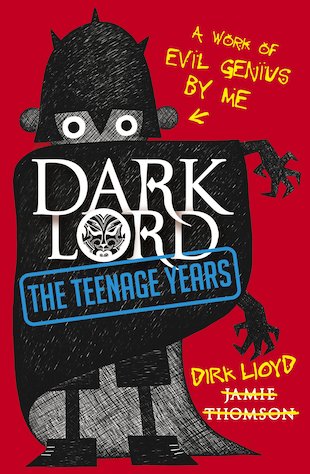 Look inside
Dark Lord: The Teenage Years
Thirteen-year-old Dirk Lloyd has a dark secret. He is the earthly incarnation of the Dark Lord, supreme ruler of the Darklands, bent on death and bloody ruin. Following a colossal battle, the Dark Lord was defeated and hurled into the Pit of Uttermost Despair. And at the bottom of the Pit lies… a supermarket car park in the town of Whiteshields, England! Whenever the Dark Lord tries to explain his true identity, everyone thinks he means Dirk Lloyd. The fact that he's trapped in the body of a puny schoolboy doesn't help. And so begins Dirk's battle to recover his dignity, his power and his lands. But with a do-gooding foster family, a vengeful headmaster and two interfering psychotherapists standing in his way, will he ever get back through the portal to his homeland? What's an evil god to do?
"This is hilarious, and is set to have us inferior puny humans laughing out loud… It really is a work of 'evil genius.'" LiteraryLoves.com
"Very funny, very silly… brilliant concept." Bookseller
Who's reading this?
We want to read this book