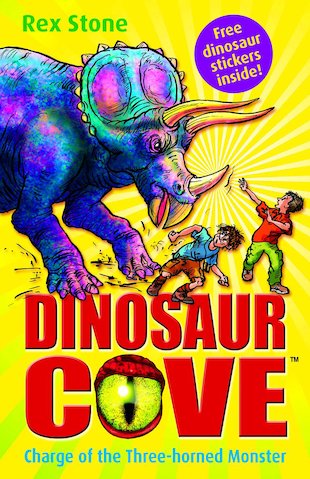 Look inside
Dinosaur Cove: Charge of the Three-Horned Monster
Jamie and Tom return to Dinosaur World, only to find their friend Wanna, the Wannanosaurus, waiting for them. They spot what looks like a village in the distance and set off to investigate. But on the way they meet a herd of charging Triceratops. How can they avoid being trampled? And what will happen when it turns out that the 'village' is in fact a swarm of angry, biting giant termites? Aaaarggh!
Fun Stuff
Activities
Here's a pair of battling tyrannosaurs from the Dinosaur Cove series to colour in.

Here's a herd of triceratops from Dinosaur Cove for you to colour in.

Here's a spiky stegosaurus from Dinosaur Cove to colour in!
Who's reading this?