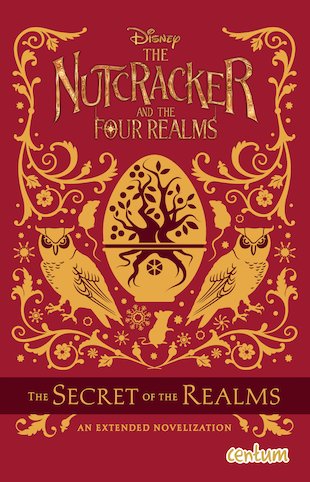 Look inside
Disney The Nutcracker and the Four Realms: The Secret of the Realms
Sugar plums, snowflakes and festive dreams coming alive. The ballet The Nutcracker is one of those special things that heralds the arrival of Christmas. So what could be better than a Disney movie that whisks you back to its magical world? Clara has a box that contains a priceless gift. There's just one thing missing: the key. How can she find it? She'll have to venture into a world with four magical realms: the Land of Snowflakes, the Land of Flowers, the Land of Sweets and the eerie Fourth Realm. Here she'll meet old friends like the Sugar Plum Fairy, and old enemies such as the Rat King. But will Clara find the key – and escape this story's dark side?
A wonderful novel based on the 2018 Disney film
A glorious adventure set in a dreamy, magical world
Perfect Christmas reading – a classic in the making
Look out for the dazzling film starring Mackenzie Foy
Who's reading this?
We want to read this book