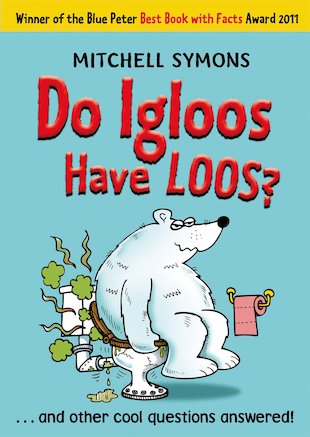 Look inside
Do Igloos Have Loos?
Revolting reference expert Mitchell Symons is back – with even more gross-out answers to your most urgent and burning questions! Such as: how do you get out of quicksand? Why does your skin get wrinkly if you stay too long in the bath? Is your right foot clever? And – crucial for those moments when you're caught short in the Arctic – do igloos have loos? Guaranteed to get you laughing bucketloads and learning lots of dippy facts, this is the seventh crazy collection of terrific trivia from the bestselling author of Why Eating Bogeys is Good For You.
Winner of Best Book With Facts at the Blue Peter Book Awards 2011.