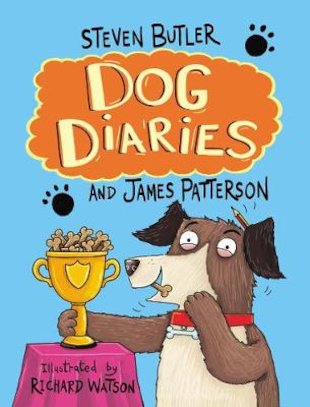 Look inside
Dog Diaries Class Set x 30 Books
By Middle School hero James Patterson! Laugh-out-loud fun to make your tail wag. Think it's a dog's life? Read this and weigh up the evidence! Being Rafe's dog isn't always easy for the pooch in this funny book. But it is nearly always exciting – and now Junior is telling his story. There's his old enemy, the vacuum cleaner. The amazing Catch-A-Doggy-Bone kennel. His favourite snacks to hide, and the real reason why dogs sniff sidewalks. Ever wondered what dogs write in their diaries? Here's your chance to sneak a peek. Woof!
A witty new series by star author James Patterson
A brilliantly imaginative look at a dog's secret life
Ideal for readers growing in confidence and fluency
Ties into the bestselling Middle School series
Supplied as a pack of 30 copies.