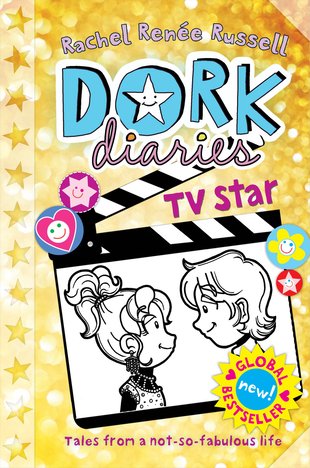 Look inside
Dork Diaries: TV Star
It's the Wimp meets The Voice! Our favourite dork is on reality TV recording a hit song. Big laughs, cringey moments: it sounds sweet. Do you love music, TV and Nikki Maxwell? Here's a match made in heaven. Nikki and her friends are recording a hit song – and they're being followed by a live TV crew. There's only one problem: Nikki is prone to dorkness. With cameras everywhere, how will she hide her shaming secret side? We can't wait to get our mitts on Nikki's latest dorky delight. She's in the spotlight, big time.
#worldbookday2015
#reading-lists-11
Fun Stuff
Activities
Create your own comic classroom caper with Dork Diaries.

Get creative with your dress design. It's party time!

Find all the character names in this Dork Diaries word puzzle.