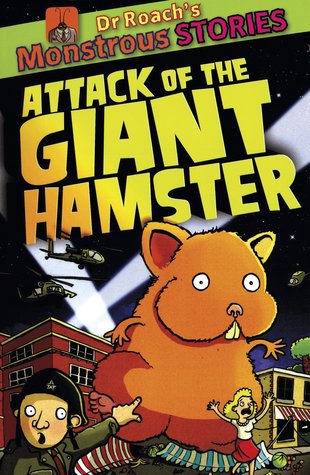 Look inside
Dr Roach's Monstrous Stories: Attack of the Giant Hamster
Hercules the hamster doesn't look very scary. He's a lazy, fluffy slob, and he's only about 10cm long. He eats, he sleeps – and that's pretty much it. Billy thinks he's the most boring pet on the planet! So when Billy sees a TV advert for a power snack, he decides to feed it to Hercules. BIG mistake! Billy's cuddly little hamster isn't so cute when he's ten times your size. This monstrous fluffball will crush you like an ant!
Super-funny scares from a series that kids love
Great for little fans of My Big Fat Zombie Goldfish
Short, easy to read and full of massive giggles
Funny cartoon pictures offer extra reading support
#10-for-10-17
Who's reading this?
We want to read this book