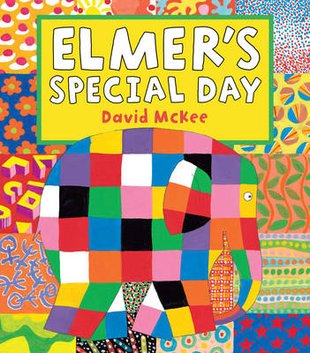 Look inside
Elmer's Special Day
What's the best day in the world – or, at least, in the jungle? It's not Easter, or even Christmas. It's Elmer Day! Once every year, all the elephants have a big, noisy parade in honour of their patchwork friend. Now Elmer Day is coming up, and the elephants are getting ready. But they're so excited they're making a terrible din! The other jungle animals are getting rather upset. But then Elmer has a great idea. Why not invite them all to join in?
A fun-filled story to celebrate World Elmer Day
Join all the jungle animals at a special parade!
Exuberant colour artwork full of joy and energy
Children love the surreal and witty Elmer books