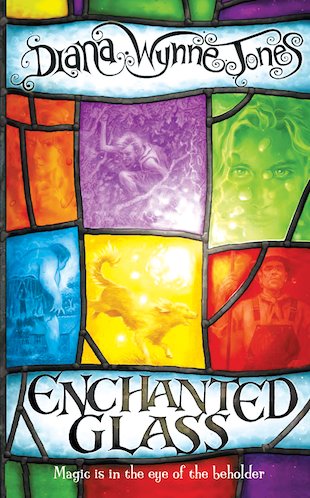 Look inside
Enchanted Glass
When Andrew Hope's magician grandfather dies, he leaves his house and field-of-care to his grandson, who spent much of his childhood there. Andrew has forgotten most of this. But he does remember the strangely stubborn staff, and the way his grandfather used to leave his enormous vegetables on the roof of the shed – where they mysteriously vanished by morning. He also remembers the colourful stained glass window in the kitchen door, which it is important to protect. Then an orphan boy arrives, asking for sanctuary. Exactly why he is there is unclear. There are sinister enemies to be thwarted and a mystery to be solved – but nobody can solve it until they find out exactly what it is!
"The best children's writer of the last 40 years." Neil Gaiman
"Wynne Jones belongs to an elect clan of the most treasured of British children's authors, creating her own unique brand of fantasy… Blissful." Marcus Sedgwick, Guardian
"Wynne Jones is superb, mixing the comical with the magical." The Times
Who's reading this?
We want to read this book