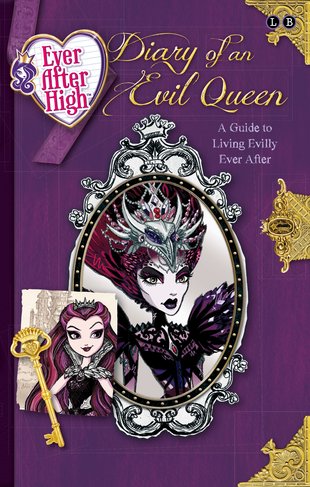 Look inside
Ever After High: Diary of an Evil Queen - A Guide to Living Evilly Ever After
Not a goodfairy two shoes? Get inspired by a Queen of Darkness! Do you hate cuddly puppies and smiling babies? Do happy endings make you want to barf? What kind of twisted monster ARE you? No panic: the Evil Queen will help you work it out! She's been banished to a mirror prison for overstepping the limits of her story. Now she has a LOT of time on her hands. Plotting wicked deeds and remembering the bad old days can only fill so many hours. So she's writing this diary to twist your innocent mind. Find out how she does it – and how you can do it too! Being bad has never felt so good.
A hilarious diary from the villain's point of view
Find out what it takes to be a fully paid-up baddie
Get the Evil Queen's take on Raven and Ever After High
Packed with funny tips on how to be totally evil
Who's reading this?
We want to read this book