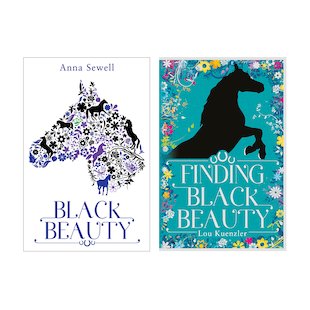 Look inside
Finding Black Beauty with FREE Black Beauty
Warning: heartbreak! The classic that made us blub buckets long before War Horse is now FREE with the gorgeous new sequel. (Tissues required.) As a young colt, Black Beauty loves running free in the fields. But as he grows up, he must submit to the saddle and whip. When he is sent to London as a working horse, Beauty is sold into a life of drudgery. Will he ever roam the fields again, as he did in his childhood? Will the kindness of friends make up for the cruelty he endures? And when an old friend, Jo, travels to London to find him, can she find a way to bring him home?
The new sequel – plus the classic story totally

FREE
Black Beauty is one of the bestselling books of all time
Deeply moving story of hardship, friendship and hope
A fascinating glimpse into life in Victorian times
Who's reading this?
We want to read this book