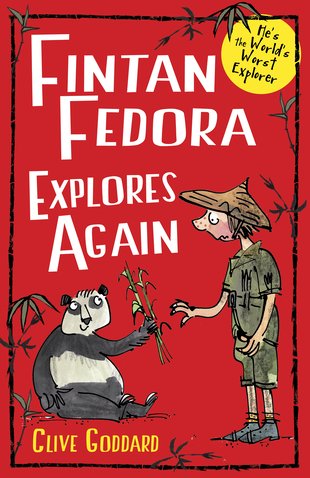 Look inside
Fintan Fedora Explores Again
If you had a daft name like Fintan's, you'd want to run away to the wilderness too. At least pandas can't laugh. (Or can they?) Poor Fintan. As well as having a really stupid name, he's the world's worst explorer. So rubbish he can't even find a lost sock. But now he's off to China to find the legendary lost treasures of Yin. We don't know how Fintan survived his first trip. But we doubt he's going to come back from this one. Panda poo. Kung fu fighters. Russian gangsters. Hidden treasure. It's like Roald Dahl lost in the jungle. We've not laughed this hard since The Twits.
#bookadventure2016-7to9
#bookadventure2016-9to11
#explorer-reads2016
#bookadventurers-010716
Fun Stuff
Who's reading this?