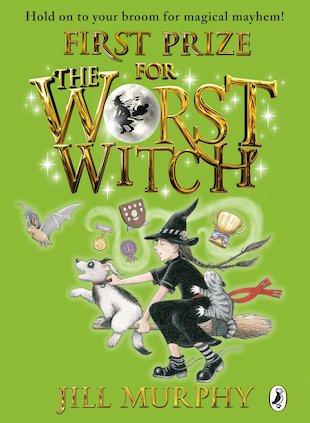 Look inside
First Prize for the Worst Witch
First prize? What's going on? Has hapless witch Mildred Hubble finally done something right? Usually it's nothing but hubble, bubble, toil and trouble for the worst witch at Miss Cackle's Academy. She's always getting her spells wrong, crashing her broom and making her scary teachers cross. Thing is, Mildred's in the Fourth Year now. She can't stay bottom of the class forever. She has to prove she's not as useless as people think. So when Mildred thinks of a clever way to make her mark, might she win the day after all?
A fabulous new book for this best-loved classic series
Exclusive early paperback just for Scholastic customers
Laughs, spells, school, disasters – a bewitching brew
The first Worst Witch book was published in 1975
Who's reading this?
We want to read this book