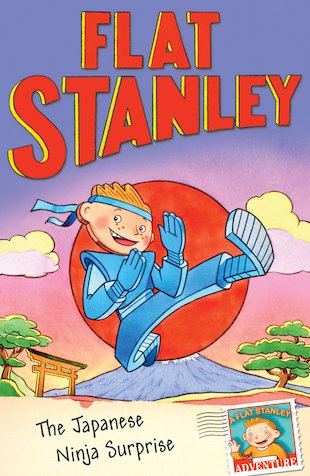 Look inside
Flat Stanley: The Japanese Ninja Surprise
A flat ninja? Stanley and his brother, Arthur, are such huge fans of the movie star ninja Oda Nobu that they decide to send him something even better than fan mail – Stanley himself! Soon enough, Flat Stanley is in Japan, seeing the country with his movie idol. But when trouble surprises them, it will take a real hero to save the day – a hero like Flat Stanley! It's a good thing he's got his ninja moves ready! Meet the world's first and only flat ninja in this high-kicking Flat Stanley adventure!
Fun Stuff
Activities
Draw your own flat town with flat people to live in it!

Find all the words from Flat Stanley's story.