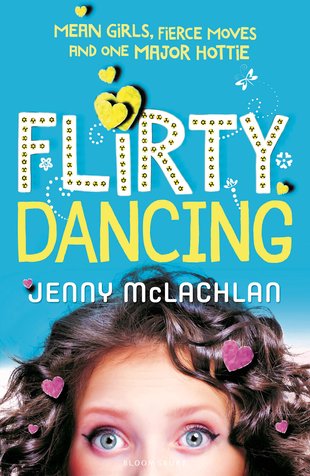 Look inside
Flirty Dancing
Mirror-balls. Eyeliners. Boys. A fight to the death. (Well, almost.) In the name of love, Bea has to win the TV danceathon. Katniss in a ra-ra skirt! Don't get us wrong: there's nothing nasty about Bea Hogg. (A little shy, if fiery.) But she's ended up with an epic fight on her hands. TV dance contest Starwars is filming her school on the lookout for talent. Bea can't wait to sign up. But then her so-called bestie and dance buddy teams up with school mean girl, Pearl Harris. Ouch. But hang on – the prince of hotties, Ollie Matthews (also Pearl's boyfriend), wants Bea to be his dancing partner. Yay! Rivalry. Fierce moves. Romance. Bust-ups. All in front of the cameras. Break out the popcorn.
Irresistible fun: The Hunger Games meets Strictly Come Dancing
All the heart and humour we expect from Jenny McLachlan
Jenny's books include Love Bomb, Sun Kissed and Star Stuck
A must if you enjoy Louise Rennison or Holly Smale's Geek Girl
#resolution-4-17
Who's reading this?
We want to read this book