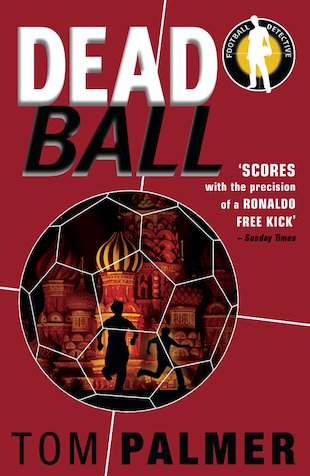 Look inside
Football Detective: Dead Ball
Russian billionaire Dmiti Tupolev and a mystery Englishman agree to fix a big match in Russia's favour. They intimidate the England goalie, Alex Finn, telling him to drop the game – or else. But Alex disobeys, and England win one-nil. And soon afterwords, Alex is hurt in an 'accidental' car crash…
Danny is on a work experience placement with a local newspaper, working with football journalist Anton Holt. Young sleuth Danny can tell that something is wrong within the England team – but what? As he chases the story, he's soon caught up among the ruthless criminals of the footballing underworld, racing through the dingy, dangerous backstreets of Moscow. A breakneck football thriller full of twists and turns.
"Scores with the precision of a Ronaldo free kick" Sunday Times
Fun Stuff
Activities
Draw football detective Danny Harte!

Can you find all 32 countries in the Foul Play wordsearch?

Use the space below to write your own ideas for Danny Harte's next adventure.
Who's reading this?