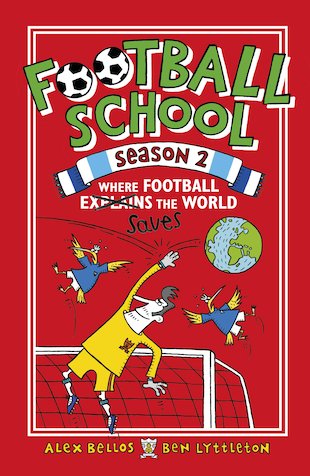 Look inside
Football School Season 2: Where Football Saves the World
Shortlisted for the 2018 Scholastic Lollies Awards.
Football! It's exhilarating! It's action-packed! And now it's funny too! Oh – and it can also teach you loads of amazing facts that totally explain your weird world. Yes, even the world beyond the footie pitch! Yes, there IS one! Don't believe us? Just look in this book. It's brimful of awesome true stories, real science and fascinating facts. Oh – AND it's all about football! What's a vomitory? When do footballers wee? What do goalies have to do with chickens? When did women start playing football? Why is football played on a field? Get the answers inside!
A witty look at what football tells us about our world
Chapters on biology, maths, history, geography and more
Bursting with zany cartoons and laugh-out-loud gags
By the author of Futebol and Pelé: The Autobiography
#lollies-2018-shortlist
#lollies-2018-9-to-13
#lollies-2018-all
Who's reading this?
We want to read this book