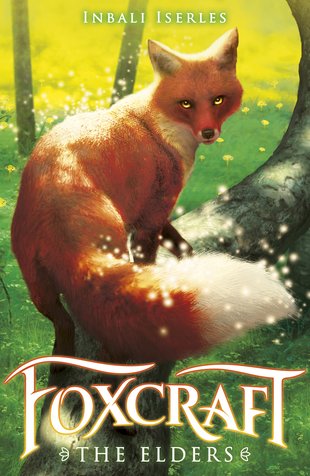 Look inside
Foxcraft #2: The Elders
Foxes are sly, wild masters of cunning. To save her brother, young fox Isla must learn to trust. But who? Isla's search for her missing brother, Pirie, has brought her to the Wildlands. It's a deadly place for a fox cub who is still new to foxcraft, the ancient art of cunning. Now a cruel and mysterious fox stalks the forest, with the power to enslave others to his will. Can Isla fight back against his dominion? Can she learn to master her gifts? And is she right to trust the Elders: masters of foxcraft, who warily guard its most potent secrets? Thrilling drama from a magical series that lets you walk in a fox's pawprints.
Animal fantasy full of heart, magic and adventure
By the award-winning author of The Tygrine Cat
Inbali Iserles also writes under the name Erin Hunter
"Beautifully rendered and magical" – Kirkus
#1114-12years
#halloween-suggestions
#halloween-2017
Fun Stuff
Who's reading this?
We want to read this book