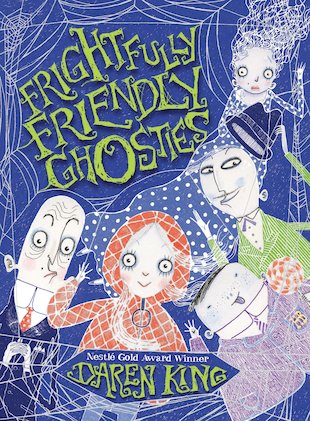 Look inside
Frightfully Friendly Ghosties
Why are the still-alives in the ghosties' house so mean? They're always trying to get rid of them! Tabitha Tumbly, Charlie Vapour and Rusty Chains just can't understand it. And when their friend gets locked in the attic by a still-alive, the ghosties decide it's time to make the still-alives like them. But the friendlier the ghosts are – hiding under beds, rushing out to read bedtime stories, and swooping down the chimney to say hello – the nastier and ruder the still-alives become. They even run out of rooms shrieking! And when the family starts putting nasty garlic around the house and calls in a priest to exorcise the ghosts, the ghostie gloves are off! Tabitha and Charlie decide to call in a really scary ghost to sort out the still-alives once and for all. But could the terrifying Ghoul prove much fiercer than even the ghosties bargained for? A hilarious story of spirits and squabbles from a Nestlé Gold Award winner.
"This story is exciting, charming and ridiculous" Guardian
"Incredibly funny and imaginative" Sunday Express
Who's reading this?
We want to read this book