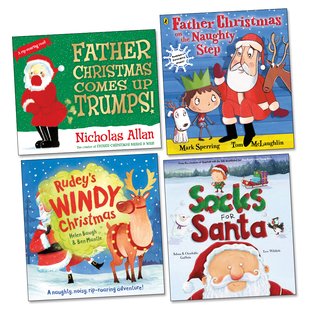 Look inside
Funny Christmas Picture Book Pack x 4
Santa on the naughty step? Rudey passing wind? Dearie me: it's Christmas gone silly! What is the festive season all about? Giving gifts. Spending time with your favourite people. Having lots of fun together. So we've made this amazing book pack to give you a helping hand. It's Christmassy. It's funny. It'll put you in a brilliant party mood. And cheer up any grumpy relatives. Because you can't have a really festive family Christmas without laughing lots. Like, LOTS.
Cheeky picture book favourites for Christmas
Perfect for sharing aloud with the whole family
Packed with silly fun to engage little readers
All the traditional fun of Christmas – gone silly!
#winterwarmers
#christmas-nov16